Piano Blues & Boogie Woogie Artist

Three-time Winner of
Washington Blues Society
"Best Blues for Piano/Keyboards"
for 1997, 1998 and 2000

Piano teacher
for over 35 years
"Annieville is one bad teacher and she knows what she's doing. From the front to the back, from the back to the side. Thank you Annieville for doing so much for music."
Dr. John The Nite Tripper
Juke Joint Jammin' on Blues Grooves
Instructional DVD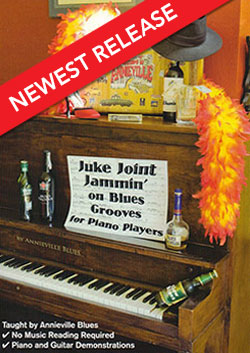 $29.95
Welcome to Annieville
CD Music Album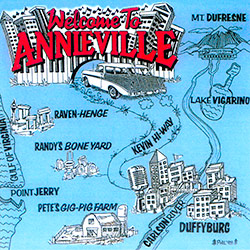 $12.95
(prices includes domestic shipping)
Music Sprouts
Instructional Book & CD Set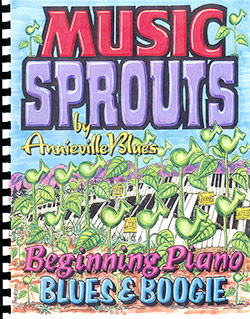 $14.95
Currently Out of Stock
(prices includes domestic shipping)
Annieville Blues is the long lost missing link providing beginner and classically trained pianists with the code that allows them to play the Blues from a logical approach without losing the nuances of the "blues feel".
She plays music that boogies you out of your seat and is a gifted teacher continuing a tradition of American music. Annieville is the best piano teacher on the westcoast and is an inspiring performer.
When I play, I've got ten fingers. When Annieville plays, she's got twenty fingers and this girl is all over the piano makin' you groove!
Annieville moved to Oregon!
Keep an eye for her upcoming performances in Talent area
New phone number
(541) 625-0085
(425) 229-0813